RD-blog-number-2912

The Solar System astronomy battle on EARTH  has taken some nasty turns, resulting in university student casualties.
The Solar System sunlight messages sent to EARTH  are partially processed by existential  entites in Nature  and then the message is blocked by human obstacles.
Consequently the astronomy concept of a shooting star is used by Nature to defend its communications systems from improper huamn interference.  The Solar System and Nature has priority in these matters. Humans and their institutions are subsets embbedded within the many dimensions and formats of expression of NATURE.
Astronomy departments  have neglected to respect the Solar System and its social engineering project plans on EARTH.


One example of the Solar System's  light comminication path involves Cornell University and their eye/optical special agents.
Nature's Darwinian selection was from their  pool of humanoid specimens with educated  eyes/ optical nerve and optical intellectual book activity.
Let's look at the astronomy language secrets VIA Cornell University.
The SUN communications pathway with WHITE spectrum of sunlight .......  continues thru several steps .... arrives at Cornell University and then is dispersed VIA the book "Elements of Style" to   English language users like Carl  Sagan and  White Sands and the White House.   Cornell University is like a practical application of the intermediate value theorem  in the  calculus of continuous communication functions.   
. 
From the early twentieth century, the Department of English at Cornell has embraced new approaches to literary study, while maintaining traditional strengths. 
The Department of English offers a wide range of courses in English, American, and Anglophone literature as well as in creative writing, expository writing, and ...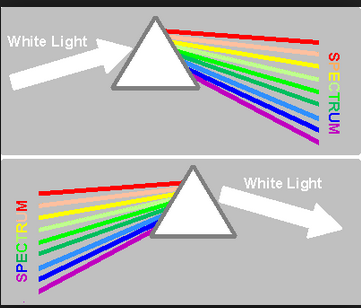 The language of the SUN is very powerful. The Solar System languages and the photosynthesis process used by BOTANY were respected by ancient people .....  hence, the respect shown by their photon religion  with proper nouns --> SUN GOD.
The sunlight produces cellulose trees  that are used to produce cellulose paper used by English department  students and professors.
 Will year 2013 astronomy students make contact with this  CORNELL  CORN   MESSAGE  --> 
Let's recall ... author   E.B.White --> identifier code
E= Electromagnetic  B= Base   White optical spectrum  ---> via the BOTANY  grain plant corn ...... and its journey to CORNELL  to make contact with Carl  Sagan people...
The first Solar System sunlight project of corn ..... a long time ago  was.....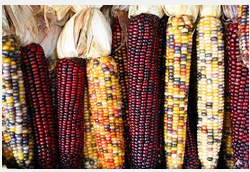 Thus began the electromagnetic information data set JOURNEY ..... as it sought a new CORN plant (plan + positive)  and Nature's   Darwinian evolution of bright thoughts continued until it saw a possibiltiy of a new educated CORN species labeled --> CORN EL= Elements L = LIGHT   (CORNELL)    with a humanoid speciment with an EARTH LAB  proper noun identifier of --> Andrew Dickson White of Sy = Symmetry optical  physics and  Syracuse in year 1864.  
The history of Cornell University begins when its two founders Andrew Dickson White of Syracuse and Ezra Cornell of Ithaca, met in the New York State Senate in January 1864 --> 64 =  32 + 32 = double-word  in Solar System 370 processing of space  / time humanoid project events on EARTH.
Thus we have year 1864.
Then we haver year 1918/ 1919  with William Stunk at Cornell and his student E.B.White.
 In 1957, at The New Yorker, the style guide reached the attention of E. B. White, who had studied writing under Strunk in 1919, but had since forgotten "the little book" that he described as a "forty-three-page summation of the case for cleanliness, accuracy, and brevity in the use of English."
Weeks later, White wrote a feature story about Strunk's devotion to lucid English prose.[2]
Then we have the arrival of Carl  Sagan at CORNELL   ...... to help establish a Solar System optical link to others BIA televison and his books.  DEEP in his  most primordial level of  unconsiousness ....  the mission  of Carl Dagan   ..was START with the
SUN GOD of the INCA and the CORN plant ----> and bring it up to date --> 
SUN ......INCA eye/ optical nerve  evolution to INCA.NDESCENT electric light bulbs  at CORN.EL.L univeristy used by students and professors.
Then given that the WHITE SPECTRUM revealations were to be routed to the other WHITE spectrun institution of NATURE's systems that are used by humanoid optical symbol  machines.
The physical WHITE HOUSE and then the symbol WHITE HOUSE of word dictionaries, math and biochemistry college textbooks, etc
.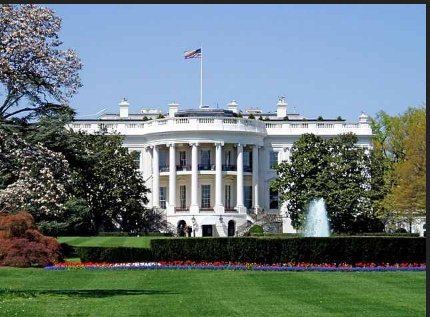 The year 2013  astronomy battle field SYMBOLS and Structures
messages from Cornell English and astronomy departments to WHITE Sands INTELLECTUALS.
Let's look at the signal for White Sands humanoid structures ... that are to integrate optics and optical symbols / concepts / equations  regarding the EXTERNAL WORLD of Earth and  Solar System sunlight   into their INTERNAL biology world and its b100d communication system.
For example, the book "Contact" by Carl Sagan  exists on cellulose paper in the EXTERNAL world and is  circulated thru bookstores and public libraries.   Hence, EXTERNAL circulation.
Scientists that READ the book .. last week or the last 32 years ........  READ  the book  ...that is now in the past  VERB TENSE ...... that READ  contact information (gotten  from the EXTERNAL book circulation publishing world)  was to be
transferred  by their brain/ optical nerve / symbolic processor   TO the  RED bl00d cells ....internal book circulation system and the internal symbolic libraries  ... the bio-computer SYMBOLIC MACHINE  system of Nature.
Thus the RED b100d cells depend upon the  READ eye cells for information.
Thus the book "CONTACT" --> input optical  data stream --> eye optical computer --> symbolic processor  --> pass the READ symbols / concepts  to the RED b100d cells and their data processing system.
This system is not working anywhere  .... and ought be working with the intellegent scientists of  the White Sands region.